I was recently approached by a director at a successful local nonprofit that needed a great website—something far better than what they had already. Let's call the director Phil.
Phil started the conversation by sending me a few links sites that he liked. The sites were gorgeous and were obviously designed by agencies.
In other words: they cost big bucks. I wouldn't be surprised if they cost over $20k to design and build.
Phil felt that if he had a site like these, he could really tell the story of the lives changed through his nonprofit. He's absolutely correct, but how many nonprofits can justify $20k for a website or more? Maybe some of the larger ones, but a local one? It'd be a hard sell.
Phil is facing a now classic nonprofit marketing conundrum. He knows that if he invests in the branding and website, the donations would increase—but, donors don't like to see their donations going to overhead.
In the past, Phil would've been left with the three choices:
Find an agency willing to donate a brand new site.
Try to learn to design and code or find talented volunteers.
Stick with the site that's not meeting their needs.
The last is the easiest option and likely why we see so many lackluster nonprofit websites. It is really, really hard to get someone to donate a website.
Why?
Very few agencies (or contractors, for that matter) want to donate a website, because it isn't a one-time gift like a car or cash. When a car is donated, both parties feel good, and things move on. Website work, however, has no expiration date. The inevitable training, support, and questions related to a site potentially never end. No one wants to be trapped into helping someone long term. Not even the nicest guy in the world.
The principle here is:
It's easier to attract a one-time gift than an ongoing commitment.
What's the solution to this conundrum?
One great solution is a strategic alliance with Evermore. The IT portion of a website is not something that can easily be donated, so you have to choose a partner very wisely. We are affordable, reliable, and have the capability to deliver a beautiful website if you have the right creative elements in place. And the creative elements are much easier for people to donate.
Even if you don't go with Evermore, sticking to the principle of attracting one-time gifts is crucial.
You can execute on this in three simple steps and obtain a beautiful, sustainable website for your nonprofit.
Step 1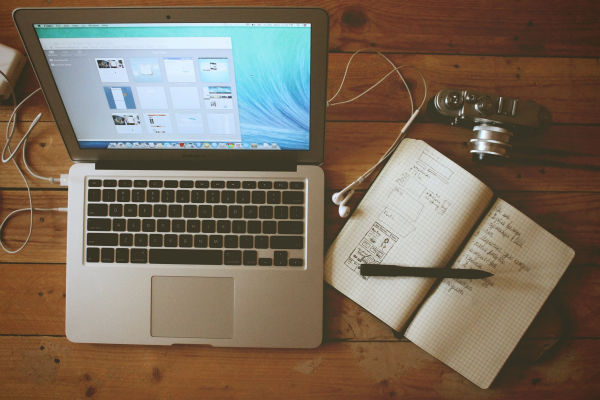 The first step is to consider your current needs and future needs. Typically, someone at the director level of a nonprofit is pushing for a new website. Unless they have a web background, they are likely focused primarily on the look of the site. Although that's incredibly important, even more important is the current and future functionality required by your nonprofit.
I recommend really thinking through this carefully, particularly as it relates to your content strategy. Content is the best friend of scrappy organizations with limited marketing budgets. It is the great equalizer, and helps you connect with your supporters and build relationships. You need to ensure that the platform your new site is built on helps you create and share that valuable content with ease.
The functionality of your site as it relates to content is only the beginning, though. You need to get that right, but you also need to leave room for other crucial things like handling donations, registering volunteers, selling merchandise, or signing people up to your email list. You have to consider both the end user's experience with those components as well as how much it helps your staff get their job done.
These functionality needs and desires will determine whether you go with open-source WordPress, WordPress.com, Squarespace, Wix, or another solution. The Evermore platform utilizes WordPress—the best balance of ease-of-use and power—but you may not need the functionality required to justify the time and expense to get up to speed. I wrote an article, "Who is WordPress not for?", specifically to help you determine if WordPress is right for your organization.
Still confused? Feel free to shoot me an email, and I'll gladly point you in the right direction.
Remember, the first consideration is related to current and future needs regarding functionality. There could be several options that would work. To break the tie, choose the best looking option.
Step 2
Now that you've picked a platform for your site, the second step is to assemble a creative team.
Remember the principle: It's easier to attract a one-time gift than an ongoing commitment.
Creative elements like photography are one-time gifts! So, you can more easily assemble a team whose purpose is to gather the information required to tell the story you want to communicate on your site by photography, video, and written word. Consider these ideal team members:
The photographer: Nearly every group has someone who has a photography background. They are usually willing to do some pro-bono work for an organization as a way to market themselves, or maybe they just enjoy it! You can literally never have too many pictures of your efforts or events, and real photos look so much better than stock photography.
The videographer: A short video can be a compelling component of a website, and is highly shareable. It needs to be quality work to make an impact. If you don't know someone who can do great work yet, try talking to someone whose videos are excellent and ask them for advice. They likely have a good recommendation.
The writer: Make sure you have a writer and editor. Don't underestimate the importance of an editor! You should not publish content that has not been edited. You're asking people to donate their time and money, so show you take it seriously by being professional at all times. If the writer is also a good editor, at least agree to get another set of eyes on content before it gets published.
The designer: Get a logo and color palette that you're proud of, and have the assets you need to do printing (these are often vectors or PDFs). Either pay someone or find someone to donate their time to develop this for you. And if you find someone who does good work, trust them. Your job is to make their work align with your brand. Try to avoid just giving your personal preferences.
There may be other roles, too. Just remember to structure things so that you can get one-time gifts instead of ongoing commitments.
Step 3
Develop a plan for managing the site and keeping it fresh once it goes live. Who is going to update it? How often do you want to update it? How are you going to distribute your message?
Write your plan down. Be specific. Use names and dates and times, and make sure everyone agrees to it. You can come back to this and revise it as time goes on and things change.
Again, remember gifts vs. commitments. Make sure the people that the plan relies on are either staff members or have some incentive to keep their commitment.
That's it! It can be that simple.
By harnessing the creativity in your community and network, partnering with a rock solid platform, and structuring for gifts over commitments, your nonprofit can sport a website you never thought possible and take your organization to the next level. You don't have to sacrifice function for looks, and vice versa.
As a nonprofit, you don't need to settle for less than a beautiful and affordable website that works for you. Cliff and I (the founders of Evermore) have both done extensive work with nonprofits in this realm, so we've ensured that Evermore offers the functionality you need out of the box, and all that ongoing maintenance you need is already taken care of. Take a look at our plans, and imagine the value you'll get in return when you don't have to hunt people down or beg just to build and maintain a website that represents your organization professionally.
Have further questions? We would love to hear from you. Send me an email to let me know how I can help your nonprofit succeed.